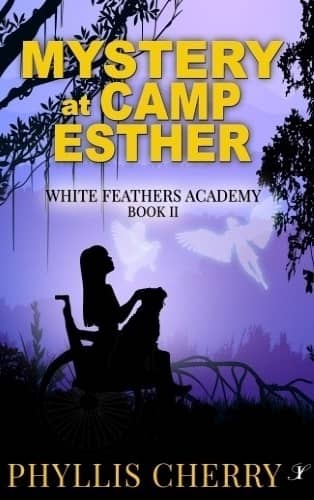 ---
White Feathers Academy is a story of children who did not live long on earth and are resurrected to live in angel villages and attend schools where they find their own talents.
Halo's life changed the day she flew up to study with the angel academy. Now she has wings of her own, and so does Midas, the big golden dog and her best friend. They are ready for their first real mission--a dangerous one that could cost them everything.
Arriving at Camp Esther, Halo and Midas become the target of a killer after helping an injured man. But they are determined to fulfill their mission, even if they are not sure what it is. Could it be helping Marie, a lonely teenager confined to a wheelchair?
Marie's dreams often come true and foreshadow the danger surrounding Halo and Midas. Things are further complicated when Halo questions the sincerity of Marie's new crush. Could he be the person who hurt Midas? Halo doesn't know who to trust.
At the camp, accidents, sabotage, and death threats happen, and everything points to the new girl and her dog. Someone wants them to fail their mission and will kill to get rid of Halo and Midas. Will they survive return to White Feathers Academy as failures, or will this mission cost them their lives?
---
Comments